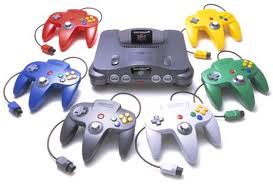 The Nintendo 64 is a Nintendo console of the fifth generation.
Often referred to as the N64, it was named after it's 64-bit CPU. It was released in 1996 with 2 games, Super Mario 64 and Pilotwings 64. (3 in Japan, including Saikyo Habu Shogi).
It was released in many colors, such as Jungle Green or Atomic Purple.
Ad blocker interference detected!
Wikia is a free-to-use site that makes money from advertising. We have a modified experience for viewers using ad blockers

Wikia is not accessible if you've made further modifications. Remove the custom ad blocker rule(s) and the page will load as expected.